Marlin Company, Inc. is committed to the goal of maintaining accountability within their organization for issues involving environmental, health, and safety concerns. Our goal is to have a fully integrated 100% compliant environmental, health, and safety performance and keep them in the forefront of our core business and daily routines as a responsible provider of services to our customers. Due to the fact that this philosophy is absolutely imperative to our success, we take the following measures:
COMPLIANCE – maintain and report annually  based on all pertinent all local, state, and federal regulations (Tier II, Waste Report, etc..).
CONSERVATION AND WASTE REDUCTION PROGRAM – Analyze process for elimination of waste and improve efficiencies and design, wastewater management. Marlin partners with STAT Industrial Recycling in Lenoir, NC to manage its recycling program.
EDUCATION AND PERFORMANCE IMPROVEMENT TRAINING – Training for regulatory requirements and overall work environment awareness. (OSHA, DOT, EPA, ETC…) Maintaining linkage by utilizing customer/supplier interaction for betterment of design and controlling processes and products.
WASTE REMEDIATION –Marlin partners with Stat, Inc in Lenoir, NC for all your waste remediation needs. Containment features in place for avoidance of release, and response for emergency response, as well as off site record maintenance.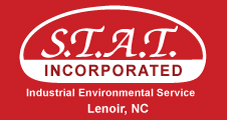 Marlin Company, Inc. holds our responsibility to our surrounding community in the highest of regards and maintaining a morally sound and ethical approach to our business as positive environmental stewards is imperative to our continued success. We also are very proud of our partnerships and cooperative efforts with our local authorities in maintaining awareness with environmental and safety concerns.